barkcloth art of the Ömie women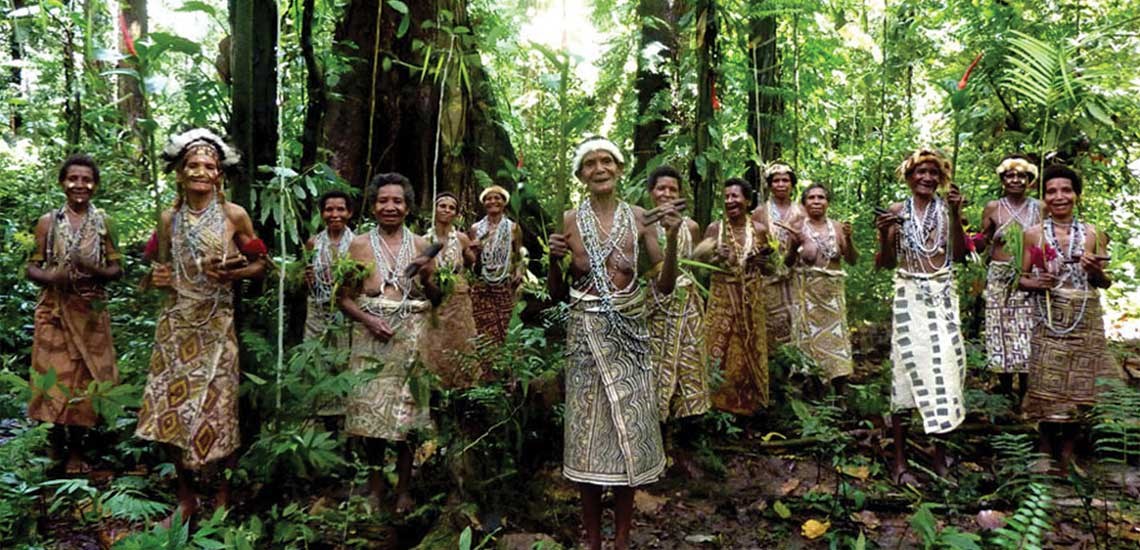 Aiding Local Papua New Guinea Artists
Pacific Islands Trade & Invest's Creative Arts Program is assisting a group of artists from Papua New Guinea to present their art to international art buyers and collectors in commercial gallery exhibitions.
Ömie Artists is a cooperative of tribeswomen from remote villages in the mountainous interior of Oro Province in Papua New Guinea who paint traditional ceremonial barkcloths. Now also produced for a high-end art market, the Ömie barkcloths are keenly sought after by international art institutions and private collectors.
In July 2010, Pacific Islands Trade & Invest supported Ömie Artists to organise an exhibition of their barkcloths for Canberra's exclusive Chapman Gallery. Creative Arts Manager for Pacific Islands Trade & Invest's Sydney Office, Ruth Choulai, worked closely with Ömie Artists' management to bring this special exhibition to Australia's national capital. Pacific Islands Trade & Invest provided financial support to cover the preparation costs of the barkcloths for exhibition mounting as well as for web advertising.
"This project fits with our vision of working together with Pacific Islands businesses to facilitate international opportunities in order to create greater prosperity for the people through more sustainable communities", said Mrs Choulai.
International Representative of Ömie Artists, Brennan King, has implemented a 100% artist-owned cooperative business model similar to those used in indigenous Australian communities. This has seen greater financial returns for the artists, which in turn, has benefited their families, children and the wider community.
Ömie Artists looks forward to working with Pacific Islands Trade & Invest on another exciting exhibition of its emerging artists in 2011. The exhibition will showcase a new generation of talented painters at the long established Short St. Gallery in Western Australia.