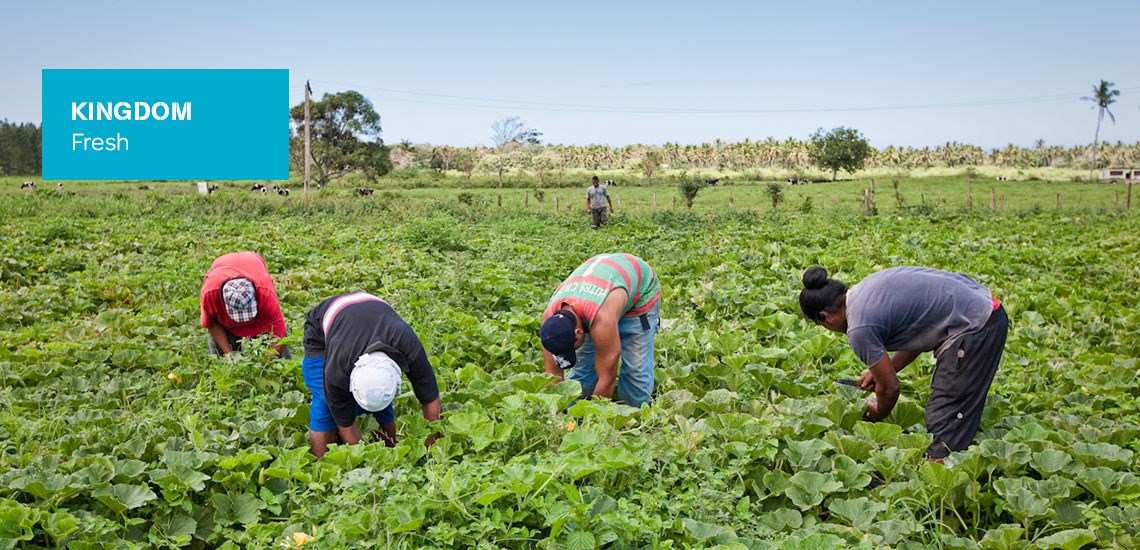 Export success story Kingdom Fresh
Assisting Tongan Export
In their first year of operation Tongan export business, Export Culture, exported fourteen 20- foot containers of produce to New Zealand. With Pacific Islands Trade & Invest's assistance, Kingdom Fresh is now focused on expanding into the Australian and US markets.
Pacific Islands Trade & Invest started working with Export Culture since the inception of its Kingdom Fresh brand. At the time, the company had a good concept and business plan for Kingdom Fresh but no export sales. The company's rapid success and growth is a prime example of Pacific Islands Trade & Invest's work in assisting agricultural businesses to develop their export potential.
Kingdom Fresh produces a range of high quality taro, yam, sweet potato, breadfruit and cassava products processed to international standards at the company's HACCP accredited facility in Tongapatu.
Pacific Islands Trade & Invest assisted in the development of Kingdom Fresh's export development through all stages of the process from research through to marketing advice.
Through a partnership between Pacific Islands Trade and Invest's Auckland & Sydney offices, initial market research was undertaken into the potential for Kingdom Fresh's product in New Zealand and Australia. Subsequent to the research, customised in-market visit programmes were coordinated to meet with potential buyers in both markets.
Additional business development support including advice in the areas of packaging, labelling, website development and point-of-sale marketing collateral.
In Kingdom Fresh's first year of operation, exports grew from a nil base to fourteen 20-foot containers shipped primarily to New Zealand. The company has recently started exporting to Australia and the United States with renewed focus and support from Pacific Islands Trade & Invest on marketing initiatives in these markets.