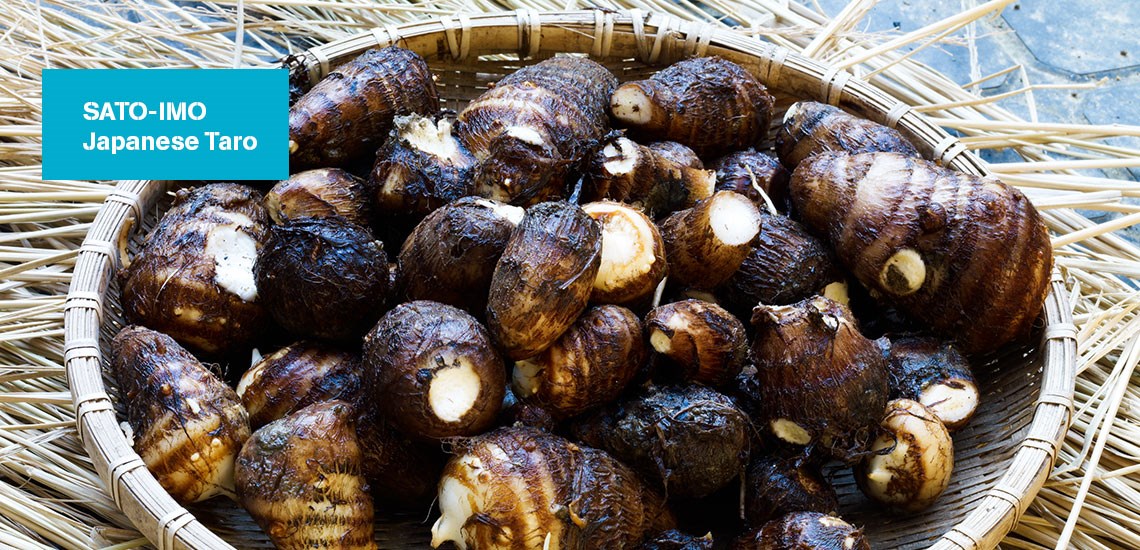 Sato Imo (Japanese Taro) - Image Creative Commons https://commons.wikimedia.org/wiki/File:Satoimo.jpg
Exporting Sato Imo to Japan
Through the assistance of Pacific Islands Trade & Invest, Tongabased Lau Lava Co. is successfully exporting Sato Imo (Japanese Taro) to Japan.
The Nuku'alofa-based company was originally a farming business that grew and exported squash to Japan in the 1980's. In 2001, Lau Lava Co. was established and soon moved into growing and exporting the popular Japanese vegetable to Japan.
More recently Lau Lava Co. began exporting fresh Sato Imo to the Ikari supermarket in Japan's second-largest city, Osaka. Exports grew to include additional fresh produce deliveries to Kinokuniya supermarket in Tokyo during the Japanese off-season for Sato Imo between May and July; plus frozen orders to Toyota Tsusho in Nagoya and Iwatani Corporation in Kobe.
Pacific Islands Trade & Invest's Tokyo Office was instrumental in connecting Lau Lava Co. with Japanese buyers. Lau Lava Co. was invited to attend the Supermarket Trade Show held annually at Tokyo Big Sight. With the cost of their visit subsidised through the Office's assistance program, Lau Lava also received support from Pacific Islands Trade & Invest in arranging in-market business meetings and then continuing to serve as an intermediary between Lau Lava and Japanese buyers.
"Thanks to the support of Pacific Islands Trade & Invest we have been able to increase farming and volume of exports to Japan ten-fold, yearon-year," said Director of Lau Lava Co., Mr Pousima Afeaki.