COVID-19 UPDATES 11 December
COVID-19 News Updates 11.12.2020
Country

CasesConfirmed

Deaths

French Polynesia

15535 (4842 recovered)

91

Papua New Guinea

684 (601 recovered)

7

New Caledonia

36 (32 recovered)

0

Fiji

46 (35 recovered)

2

Solomon Islands

17 (6 recovered)

0

Vanuatu

1 (0 recovered)

0

Marshall Islands

4 (4 recovered)

0

Samoa

2 (

2

 

recovered)

0

Tonga

0

0

Niue

0

0

Kiribati

0

0

FSM

0

0

Palau

0

0

Tuvalu

0

0

Cook Islands

0

0

Nauru

0

0

Note: The above data is sourced from the official website of the Western Pacific Region of the World Health Organization. It may update untimely or inconsistency with the relevant data in the article sourced from local news.  
https://who.maps.arcgis.com/apps/opsdashboard/index.html#/345dfdc82b5c4f6a815f1d54a05d18ec
and
https://app.powerbi.com/view?r=eyJrIjoiMTQwZmJmZjctMjkwMC00MThkLWI5NDgtNmQ3OGUwNDc4ZWE3IiwidCI6IjBmOWUzNWRiLTU0NGYtNGY2MC1iZGNjLTVlYTQxNmU2ZGM3MCIsImMiOjh9
PNG records 8th COVID-19 death as cases now reach 720
According to news released by PNG Government on 11 December, Papua New Guinea has recorded its eighth death from COVID-19 in a 49-year-old male from West New Britain.
The deceased had abdominal pains, cough, headache and shortness of breath that started on 4 December, but passed away on 8 December.
The Controller of the PNG COVID-19 National Pandemic Response, Mr David Manning, said Papua New Guinea has now recorded a total of 720 COVID-19 cases, with 36 new cases reported in the last 48 hours.
Thirty-five of the new cases are from West New Britain (WNB) whilst the National Capital District (NCD) recorded one new case.
Among the new cases reported in WNB, 34 are from Talasea District while one case is a nursing officer from Gloucester who is a contact of a previously-identified case. The youngest of the new cases is an eight year-old female while the oldest is a 62-year-old male.
Of the new cases, eight are students, three nursing officers, two community health workers, an environmental health officer, a medical staff and a security guard. Most cases were identified as part of contact tracing and diagnosed through mass testing.
To the date, 16 provinces (including the Autonomous Region of Bougainville) have confirmed COVID-19 cases: NCD(360); Western Province(204); West New Britain(103); Eastern Highlands(13); Central(9); Morobe(6); Western Highlands(5); East New Britain(5); East Sepik(3); Enga(3); Milne Bay(2); New Ireland(2); Southern Highlands(1); West Sepik(1); Autonomous Bougainville Region(1); Hela Province(1).
Few days ago, Manning commended Papua New Guineans for their resilience, patience and understanding amidst the Coronavirus pandemic that brought the entire global community to a stand-still. And he also said "We will, where possible, open up the economy and business, relax some measures and allow for normalcy by building back better."
He said as the festive season returns, all citizens must remain cautious and sensitive towards COVID-19 and to maintain the basics of social distancing, avoid crowding, wear masks and continue to wash and or sanitize hands while the Health department continues their surveillance and monitoring.
"Despite the results in PNG where there are very minimal deaths and high rate of recoveries the country must maintain vigilance and strengthen our efforts to ensure COVID-19 does not seriously affect the country," Manning concluded.
Source: PNG Government
https://covid19.info.gov.pg/index.php/2020/12/11/png-records-8th-covid-19-death-as-cases-now-reach-720/
Relevant News:
10 December: West New Britain reports five new COVID-19 cases
https://covid19.info.gov.pg/index.php/2020/12/11/west-new-britain-reports-five-new-covid-19-cases/
8 December: Manning reminds the public to reduce risk of COVID-19 as they prepare for holidays
https://covid19.info.gov.pg/index.php/2020/12/11/reduce-risk-of-covid-19-as-you-prepare-for-holidays-manning-reminds-the-public/
7 December: PNG reports 3 new COVID-19 cases bringing total to 684
https://covid19.info.gov.pg/index.php/2020/12/08/png-reports-3-new-covid-19-cases-bringing-total-to-684/
Manning commends PNG on COVID-19 response
https://covid19.info.gov.pg/index.php/2020/12/08/manning-commends-png-on-covid-19-response/
Fiji reports 2 more COVID-19 cases
According to news released by Xinhuanet on 6 December, Fiji reported on Sunday two more confirmed COVID-19 cases, bringing the total number of active COVID-19 cases to 11 in the island nation.
In a statement on Sunday, Fiji's Ministry of Health said two members of a shipping vessel have now been isolated at the Navua Hospital, about 30 km from the capital city of Suva after testing positive for COVID-19.
The two sailors, non-Fiji citizens, arrived in Fiji's Lautoka port on Wednesday onboard the freighter MV Island Chief to deliver cargo. The freighter then proceeded on to the Suva port.
According to the ministry, the positive results are both what may be called a "weak positive" indicating that a very small amount of viral material was present in the sample. Based on these test results, and the fact that both crew members have no symptoms, the indication is that they are at the end of their illness and these are what they call historical cases. Fiji is exploring options for further testing to confirm whether they were infectious while at Fiji's border.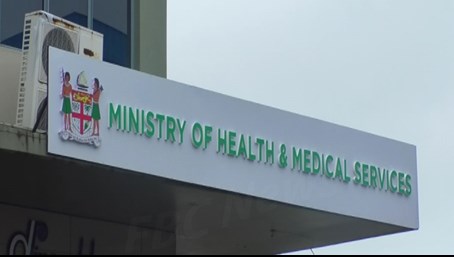 Currently, all 21 Fijian officials, who boarded the vessel, have been placed in quarantine and authorities are conducting contact tracing for casual contacts.
Fiji, which now has 46 COVID-19 cases overall, reported its first confirmed COVID-19 case on March 19 this year, and two COVID-19 patients have died.
The island nation still maintains a strict travel restriction for foreign visitors as it also keeps a nationwide curfew effective from March 30.
Source: Xinhuanet.com
http://www.xinhuanet.com/english/2020-12/06/c_139567446.htm
21 people linked to freighter cleared of Covid-19 in Fiji
According to the news released by PACNEWS on 9 December, 21 Fijians linked to the freighter that had two sailors test positive for Covid-19 last weekend have all returned negative results for the virus.
The MV Island Chief arrived in Fiji from Tonga on 2 December to unload cargo at Lautoka and then headed to Suva.
The Health Ministry said the locals included the ship's agents and customs and border officials who boarded the vessel.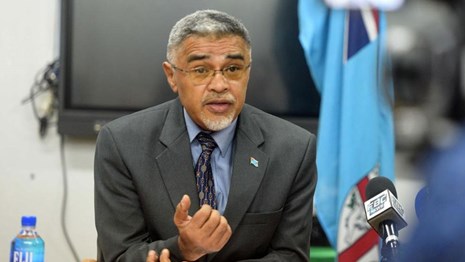 Health secretary Dr James Fong said while they were wearing the appropriate personal protective equipment (PPE), out of caution the officials were taken to the quarantine facilities.
There was no risk to the public because the crew members did not leave the vessel, Fong said
The ministry had tracked down the immediate contacts of the 21 people and quarantined them.
They were now looking at the immediate contacts of the group, Fong said.
Contact-tracing teams were out in the field making sure the immediate contacts of the group were Covid-safe by testing them and putting them under home quarantine, he said.
The ministry's response would remain proportionate and measured to ensure the risk to the public was minimal.
He urged the public to be vigilant during the festive season.
On a possible return to lockdown, Fong said it was always an option in every risk situation when dealing with the Covid-19 pandemic.
But the ministry would first want to clarify the situation before going public.
"The public will need to understand that while we are clarifying, we are protecting," Fong said.
"Sometimes while we are doing our protective measures in the community, people will see it and make their own interpretation about what's happening.
"That's what we expect but it's more important that we are protecting the people."
Meanwhile, COVID-19 tests conducted on the remaining ten crew members on board the freighter MV Island Chief remains negative.
Health Minister Dr Ifereimi Waqainabete made the confirmation as two members on board the vessel tested positive for Coronavirus on Sunday.
Dr Waqainabete said the vessel remains under quarantine in Fiji waters.
"They were tested before they left NZ, they have been tested so far, they have been found not to have COVID19, and they are currently at the quarantine area of the bay and are undergoing the normal processes of quarantine. The two cases, border quarantine cases, and they are well."
Dr Waqainabete has reminded the public that misinformation on social media will not help us during these trying times.
"What saddens me is that sometimes, this is propagated by those who do not live in Fiji and whoever propagates fake news that creates anxiety is not helping in the whole scheme of keeping us COVID contained."
He said the Ministry will continue to ensure that all COVID-19 precautionary measures are taken into consideration for the safety of every Fijian.
Fiji has 11 active cases of Covid-19, nine in border quarantine.
Source: PACNEWS
http://www.pina.com.fj/index.php?p=pacnews&m=read&o=18827126045fd03149c3b6480f6141
Relevant News:
Health Ministry investigates risk case in Lautoka
https://www.fbcnews.com.fj/news/covid-19/health-ministry-investigates-risk-case-in-lautoka/
No community transmission of COVID-19 at Lautoka Hospital
https://www.fbcnews.com.fj/news/covid-19/no-community-transmission-of-covid-19-at-lautoka-hospital/