COVID-19 UPDATES 4 September
COVID-19 News Updates 04.09.2020
| | | |
| --- | --- | --- |
| Country | CasesConfirmed | Deaths |
| French Polynesia | 658 (336 recovered) | 0 |
| Fiji | 29 (23 recovered) | 2 |
| New Caledonia | 26 (23 recovered) | 0 |
| Papua New Guinea | 471 (232 recovered) | 5 |
| Samoa | 0 | 0 |
| Vanuatu | 0 | 0 |
| Cook Islands | 0 | 0 |
| Tonga | 0 | 0 |
| Solomon Islands | 0 | 0 |
| Niue | 0 | 0 |
| Kiribati | 0 | 0 |
| FSM | 0 | 0 |
| Palau | 0 | 0 |
| Tuvalu | 0 | 0 |
| Marshall Islands | 0 | 0 |
| Nauru | 0 | 0 |

Note: The above data is sourced from the official website of the Western Pacific Region of the World Health Organization. It may update untimely or inconsistency with the relevant data in the article sourced from local news. 
https://who.maps.arcgis.com/apps/opsdashboard/index.html#/345dfdc82b5c4f6a815f1d54a05d18ec
West New Britain 12th province in PNG to register COVID-19
According to news reported by PACNEWS on 3 September, West New Britain Province has become the 12th province in the country to report a COVI-19 disease. It has reported on 2 September, Wednesday, for the first time two new cases of COVID-19 along with the National Capital District which reported 9, bringing its total confirmed cases to 284. The country's total confirmed cases have gone up to 471. Of this figure, 232 recovered; 5 died and 234 are still active.
West New Britain is one of the provinces that had not sent samples for testing last month so this is a wake-up call for the province to do more.
Controller of the National Pandemic Response David Manning said at this stage 55.2 per cent of the people who have tested positive are asymptomatic, while the remaining positive cases comprise of 44.8 per cent. More than half of people in Papua New Guinea who have tested positive for COVID-19 have not shown any signs and symptoms of the disease. This indicates that many people are carrying the virus and unknowingly spreading the virus to their families, friends and other people in the communities.
SOURCE: PNG Government
West New Britain 12th province to register COVID-19 cases : PNG totals 471
https://covid19.info.gov.pg/index.php/2020/09/03/west-new-britain-12th-province-to-register-covid-19-cases-png-totals-471/
Most COVID-19 patients in PNG are asymptomatic says Controller of the National Pandemic Response
https://covid19.info.gov.pg/index.php/2020/09/02/most-covid-19-patients-are-asymptomatic-as-total-cases-reach-460-manning/
PNG reports 29 new cases and one death
https://covid19.info.gov.pg/index.php/2020/08/28/png-reports-29-new-cases-and-one-death-today/
NCD reports 6 new cases of COVID-19
https://covid19.info.gov.pg/index.php/2020/08/30/ncd-reports-six-new-cases-of-covid-19/
No new cases today, but don;t let your guard down
https://covid19.info.gov.pg/index.php/2020/08/31/manning-no-new-cases-today-but-dont-let-your-guard-down/
Two repatriation flights arriving in Tonga
According to news released by Matangi on 1 September, two repatriation flights are scheduled to arrive at Fua'amotu International Airport today, from Fiji and Kiribati confirmed Tonga's Ministry of Health CEO, Dr Siale 'Akau'ola. Around 60 passengers are arriving from Fiji and "seven from Kiribati on a different chartered flight on Wednesday too". They are mostly stranded Tongan travellers as well as students and others.
Dr 'Akau'ola said all repatriated passengers from Fiji need a negative CoViD-19 test before boarding.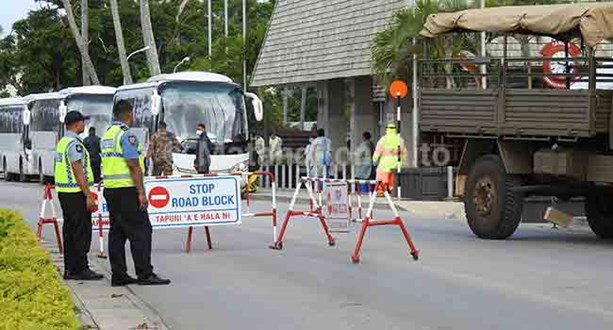 He also stressed that "Kiribati is still CoViD-19 free".
In Tonga "All passengers from Fiji and Kiribati are tested on arrival before they get quarantined for 14 days followed by one week home quarantine for added safety. And of course, they will all be tested on day 14 before release from quarantine facility," he said.
The passengers will stay at the Tanoa Hotel for the first 14-days of quarantine.
Another repatriation flight by Solomon Airlines to Tonga from Honiara and Port Vila, Vanuatu, is scheduled for Saturday 05 September.
This flight will then fly directly from Tonga to Australia, providing an opportunity for foreign nationals in Tonga to return to their home countries.
...
Meanwhile, Tonga CoViD-19 restrictions have been extended from 8:00pm Monday 31 August to 8:00pm Monday 28 September 2020.
The restrictions notice was announced Tuesday, after Tonga's State of Emergency Declaration was extended to 28 September Monday.
The key restrictions are:  
* Night-time curfews from midnight to 5:00am enforced by the Tonga Police, His Majesty's Armed Forces and relevant authorised officers.
*All activities and gatherings in Tonga shall:
*Not exceed the maximum number defined as mass gathering (not exceeding 50 people indoors and 100 outdoors);
*Comply with social distancing (keeping 1.5m from any other person at all times); and
*Comply with the Ministry of Health requirements for sanitation and hygiene (including personal hand hygiene).
Funeral gatherings shall be restricted to a total of 50 people indoors and 100 people outdoors with an authorised officer to be present throughout.
In addition, Tonga Police and His Majesty's Armed Forces and any authorised officers for the purposes of securing public safety and maintenance of public health shall have the power to enforce these directions.
SOURCE: Matangi
https://matangitonga.to/2020/09/01/two-repatriation-flights-arriving-wednesday
Cook Islands border controls loosened
According to Cook Islands News on 30 August, the Cook Islands Government has decided to allow Cook Islanders and permit holders to return from Auckland to Rarotonga, under strict conditions.
The Cabinet met Sunday to decide the new travel rules, which came into effect overnight. Those allowed to enter the country under the new travel advisory will be required to quarantine in a designated residence, under supervision.
The only exemptions for inbound travellers will be for Cook Islanders, who have a Cook Islands status stamp in their passport or from Immigration; permanent residents, work permit holders and resident permit holders.
Before flying, they must provide a negative Covid-19 test result, taken within four days of departing Auckland; have completed an exit health clearance from Auckland International Airport; have a pre-approved Rarotonga residence for supervised quarantine.
On arriving, they must do those 14 days quarantine; undertake further Covid-19 testing in Rarotonga, and complete an exit health clearance from Te Marae Ora on day 14, before they can leave quarantine.
SOURCE: COOK ISLANDS NEWS
http://www.cookislandsnews.com/national/politics/item/78312-over-the-moon-border-controls-loosened-for-returning-residents/78312-over-the-moon-border-controls-loosened-for-returning-residents
SOE extended, Samoa world's longest lockdown
According to news reported by Samoa Observer on 30 August, Samoa Government-declared state of emergency [SOE] has been extended again until 27 September, making it the sixth consecutive month of lockdown for Samoa.
It is possibly the longest lockdown in the world, yet.
Samoa remains to be without COVID19, along with Kiribati, Marshall Islands, Micronesia, Nauru, Niue, Palau, Solomon Islands, Tonga, Tuvalu, Vanuatu and Tokelau.
On Friday, August 28, the Government Press Secretariat circulated a media release following an emergency consultation by the Cabinet.
"The Head of State, le Ao Mamalu o le Malo, Afioga Tuimalealiifano Va'aletoa Su'alauvi II after consultation with Cabinet this evening authorized the State of Emergency orders to be extended from August 31st 2020 to September 27th 2020," the Government statement said.
Samoa entered lockdown on March 21 with the declaration of a SO., a day after the country announced it is investigating its first suspected coronavirus case – a patient with flu-like symptoms who had just arrived at that time from New Zealand. Under powers granted under the SOE orders, the Government also shut schools and banned gatherings of more than five people. It was at that time the second SOE to be declared in Samoa within six months, and only three months after the measles SOE lockdown was lifted.
However, as weeks progressed with amendments each week and the threat of the suspected case diminished, so did the economy.
At first, public gatherings of all shapes and sizes on any day of the week were cancelled, in a clear public health driven attempt to quash any spread of disease should it get onto Samoan shores unnoticed. 
The earliest signs of a Government-led effort to end work on Sundays was the SOE order amendment released April 15: that the inter-island ferries, buses and markets would resume operations on the condition they would not operate on Sunday. 
Supermarkets were given just three trading hours, from 3 until 6pm to clamp down on public gatherings.
Then two days later, the April 17 amendment went a step further, stating "all businesses must close on Sunday," and by May 8 swimming on Sundays was included in SOE orders while restrictions on gatherings and hospitality opening hours were relaxed.
On 14 May, another amendment was released allowing village councils to resume meetings but stipulated they may not be conducted on Sundays either.  
Schools started reopening in late May with a requirement to encourage hand washing and enforce a two-meter social distancing policy.
International travellers continue to be barred from entering the country as Samoa keeps its borders closed.
The only flights allowed in was for the repatriation of Samoans in New Zealand, until recently. The repatriation flight intended for Samoa last week was cancelled amidst fears around Auckland's new coronavirus outbreak.  
Furthermore, registrations for future flights have been closed for the time being, Air New Zealand's Samoa Country Manager, Karen Gatt said.
"The Samoan Government has advised Air New Zealand that the repatriation flight from Auckland to Samoa on 28 August is no longer able to operate to Samoa due to the latest outbreak of COVID-19 in New Zealand," Gatt said.
SOURCE: SAMOA OBSERVER
https://www.samoaobserver.ws/category/samoa/69635
Fiji has opened Pathway to Tuvalu, Kiribati and Tonga
According to news released by FBC NEWS on 28 August, Fijian Prime Minister Voreqe Bainimarama said on the opening of Fiji National Consultation Workshop on 2050 Strategy of the Blue Pacific Continentby that 2050, Fiji can and should sit at the centre of the region as the hub of travel, trade, ICT and development.
The Prime Minister said next year Fiji will host the Pacific Island Forum entering its 50th year.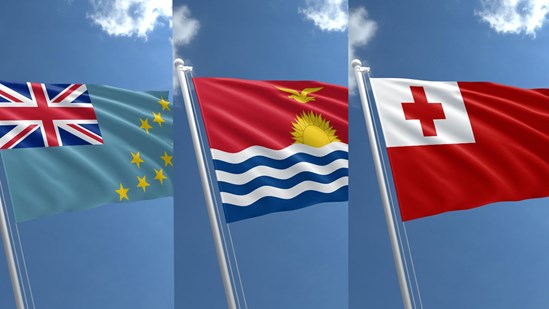 "The changes brought by the global pandemic and climate emergency test our resilience every day. The silver lining is that they also reveal the power of Pacific co-operation.
"In a moment of darkness, as we've wrestled with both COVID-19 and the devastating arrival of severe Cyclone Harold, the Pacific Islands Forum was at the centre of our region's response –– serving as a pathway for humanitarian aid and assistance to communities enduring the one-two punch of coronavirus and climate change. And even as borders have been shut due to health restrictions, PIF nations have worked together to charter flights from around the world –– including from high-risk countries –– to safely repatriate our people.
"Fiji has opened Pacific Pathways to Tuvalu, Kiribati and Tonga, extending a lifeline of passenger air travel to these countries at a time when it is badly needed," said Bainimarama.
SOURCE: FBC NEWS
https://www.fbcnews.com.fj/news/fiji-has-opened-pacific-pathways-to-tuvalu-kiribati-and-tonga-pm/