COVID-19 News Updates 19.06.2020
| | | |
| --- | --- | --- |
| Country | CasesConfirmed | Deaths |
| French Polynesia | 60 (60 recovered) | 0 |
| Fiji | 18 (18 recovered) | 0 |
| New Caledonia | 21 (21 recovered) | 0 |
| Papua New Guinea | 8 (8 recovered) | 0 |
| Samoa | 0 | 0 |
| Vanuatu | 0 | 0 |
| Cook Islands | 0 | 0 |
| Tonga | 0 | 0 |
| Solomon Islands | 0 | 0 |
| Niue | 0 | 0 |
| Kiribati | 0 | 0 |
| FSM | 0 | 0 |
| Palau | 0 | 0 |
| Tuvalu | 0 | 0 |
| Marshall Islands | 0 | 0 |
| Nauru | 0 | 0 |
Cook Islands: Borders to Open
The Prime Minister, Hon. Henry Puna announced as from 19 June (Cook Islands time), the Government will open the border, to all Cook Islanders and work permit residents, who have been present in NZ for at least 30 days prior to travel, and whose main purpose of travel is to return home, or to take up or resume employment.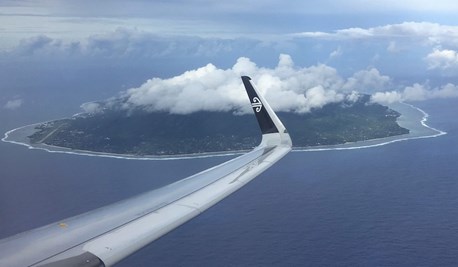 From this date (19 June Cook Islands time), and onwards, the flights arriving at Rarotonga International airport will be open to the above travelers, without the need for supervised quarantine upon arrival at Rarotonga. For those travelling from outside New Zealand, officials are confirming a process and will make it available as soon as is practicable.
On 16 April 2020, the Cook Islands was declared a COVID-19 free zone. New Zealand moving to Level 1 alert suggesting there is no community transmission, presents an opportunity for the Cook Islands to share a safe zone with New Zealand.
Source: Cook Islands Government
https://covid19.gov.ck/?v=1587660130386 
Life returning to normal in PNG after Covid-19 state of emergency
Life is returning to normal in Papua New Guinea this week with the end of the Covid 19 State of Emergency.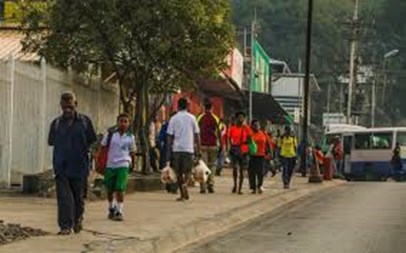 PNG's Emergency Covid-19 Act lapsed on 16 June since the SOE was extended for two weeks. Schools are now allowed to revert to normal classes, churches can conduct services again and sporting activities can resume.
However the passage of the National Pandemic Act last week means international flights and border crossings are still banned. Nightclubs and betting shops will remain closed and the ban on weekend sales of alcohol continues.
Prime Minister James Marape said repatriation flights will only enter PNG through Australia and the two weeks quarantine period remains.
SOURCE: RNZ PACIFIC/PACNEWS
http://www.pina.com.fj/index.php?p=pacnews&m=read&o=3534571445eeaa3f0c8099f2a4c048
Fiji records increase in entrepreneurial farming during COVID-19
According to an article released by Xinhua on 17 June, Fiji's Ministry of Agriculture has recorded an increase in entrepreneurial farming amidst COVID-19.
Permanent Secretary for Fiji's Ministry of Agriculture Ritesh Dass said there is a realization that food is a necessity and to address the issue of food security due to the COVID-19 crisis, so there is a pronounced interest from Fijians at household level to invest in commercial farming. Dass said this was a positive thing as it would further boost the agriculture sector on the island nation. He said Fijians with land wanted to invest in it while those who did not have land wanted to lease and establish farms.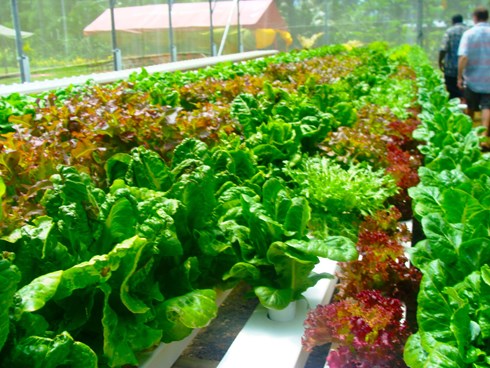 Dass said many families were investing in backyard gardens and most Fijians were enquiring about securing commercial agricultural plots boosting the agriculture sector. He said farming should be part of everyone's lives as such activities can create numerous opportunities for Fiji.
The ministry also said farming should not only be an activity or profession but a way of life as it comes in handy during difficult times.
According to Investment Fiji, agriculture is a mainstay of Fiji's economy, contributing around 28 percent to total employment in the formal sector and indirectly employing many more.This sector contributes 451 million Fijian dollars (about 206 million U.S. dollars) annually to the nation's GDP.
Agriculture plays an important role in the process of rural development. Having a rich resource base and tropical climate, Fiji has an advantage in producing a wide variety of tropical fruits and vegetables given the fast-expanding tourism sector, agricultural growth is necessary to supply high local hotel demand.
Source:Xinhua
http://www.xinhuanet.com/english/2020-06/17/c_139145810.htm 
No COVID-19 cases in 

Fiji for over 60 days
Fiji's Prime Minister Voreqe Bainimarama made the comments while opening a nursing station in Tamasua, in the Yasawa Group on 18 June, that the economic fallout from COVID-19 in the country has been felt far and wide.
 
"Even though it's been over 60 days since we saw our last case of the virus, the economic fallout that we've experienced from the blow to our Tourism Industry has been felt far and wide –– including right here in Tamusua. Many of you make your living by working at nearby hotels and selling seafood and handicrafts to local tourists.
 
With that revenue dried up, the pain can be felt by your families, too. Please, take comfort knowing that my Government is working diligently to bring back that valuable economic activity, here and all throughout Fiji, in a way that is safe and healthy for Fijians and our visitors alike. I'll be announcing more on this in the coming days, including on when schools and other venues will reopen." said Bainimarama.
 
Meanwhile, the careFiji app is now on Playstore.
SOURCE: PACNEWS
http://www.pina.com.fj/index.php?p=pacnews&m=read&o=10983724585eeafe2d509dc45840ea