COVID-19 News Updates 31.07.2020
| | | |
| --- | --- | --- |
| Country | CasesConfirmed | Deaths |
| French Polynesia | 62 (60 recovered) | 0 |
| Fiji | 27 (18 recovered) | 0 |
| New Caledonia | 22 (22 recovered) | 0 |
| Papua New Guinea | 63 (11 recovered) | 2 |
| Samoa | 0 | 0 |
| Vanuatu | 0 | 0 |
| Cook Islands | 0 | 0 |
| Tonga | 0 | 0 |
| Solomon Islands | 0 | 0 |
| Niue | 0 | 0 |
| Kiribati | 0 | 0 |
| FSM | 0 | 0 |
| Palau | 0 | 0 |
| Tuvalu | 0 | 0 |
| Marshall Islands | 0 | 0 |
| Nauru | 0 | 0 |

Note: The above data is sourced from the official website of the Western Pacific Region of the World Health Organization. It may update untimely or inconsistency with the relevant data in the article sourced from local news. 
https://who.maps.arcgis.com/apps/opsdashboard/index.html#/345dfdc82b5c4f6a815f1d54a05d18ec
New COVID-19 cases of PNG increased rapidly
According to news reported by PACNEWS on 30 July, Papua New Guinea National Pandemic Controller David Manning has announced the total cases of PNG is 72, total active cases are 54 at this stage with three in critical condition while deaths remain at two. (As of  the time of publication, the latest COVID-19 data from WHO of the total case of PNG is 63, with 1 death, has not been updated yet).
23 new COVID-19 cases have been confirmed in Papua New Guinea's the National Capital District (NCD) on 26 July, the highest reported so far in a day since the outbreak. It brought an increase of 49 in just 10 days. Then the first death (a male health worker) was confirmed on 27th, the second death was on 28th with the first confirmed case in Lae, 4 new cases were added on 29th, and 5 cases on 30th.
According to news press of PNG Government on 29 July, Papua New Guinea COVID-19 National Pandemic Response Controller David Manning has issued a stern warning to the city residents around the country to strictly observe the COVID-19 control measures to stop the spread.
Controller Manning said this following four new confirmed cases in the last 24 hours. Of this one was a health worker who travelled from Port Moresby to Lae in the Morobe Province to conduct a workshop whilst three others were from the National Capital District.
Manning said the spike in the COVID-19 cases within a short period of time is evident of community transmission and warned city residents in the National Capital District and around the country to seriously observe the control measures and adapt the non-pharmaceutical practices immediately to prevent further spread of COVID-19.
"We will start ramping up testing starting tomorrow (30 July), we are working on establishing more venues for quarantine, and building up the capacity of beds in the Taurama Aquatic Center and Rita Flyn courts. We want to establish around 500 beds all up and increase the number of beds with ventilators so we can add 30 more to the current capacity." Manning said.
"It is important that all residents assist where they can to contributing to curb the spread. From complying with directions for "masking" to testing to abiding with Quarantine and Isolation Directions. We all must play our part. Observation of compliance in day 2 has seen a general compliance to the Measures. We understand accessing Masks by the general population in the city is a challenge so the NCC is working with partners and SMEs to make masks available at a nominal cost to the public. This is an investment in your personal survival and must not be compromised." he said.
SOURCE: PACNEWS/NAU FM
http://www.pina.com.fj/index.php?p=pacnews&m=read&o=15447463105f234e81d0135023d353
Relevant News:
PNG Government Minister in isolation after his staff was tested positive for COVID-19
http://www.pina.com.fj/index.php?p=pacnews&m=read&o=1924228735f225596140021f526305
Manning calls on citizens to observe control measures
http://www.pina.com.fj/index.php?p=pacnews&m=read&o=8024245415f22030b0c758b7fed374
PNG records highest COVID-19 cases
https://emtv.com.pg/23-new-covid-19-cases-announced-in-ncd/
PNG Health Worker dies of COVID-19(first death)
https://news.pngfacts.com/2020/07/png-health-worker-dies-of-covid-19.html
PNG Records Second Death from Coronavirus
https://news.pngfacts.com/2020/07/png-records-second-death-from.html
First case reported in Lae
http://www.pina.com.fj/index.php?p=pacnews&m=read&o=13546173305f20ad6183c932bb65cb
PNG Hospitals, clinics to start Covid-19 testing in nation's capital 
From 3 August, 32 hospitals, clinics and health centres in Papua New Guinea National Capital District (NCD) will begin Covid-19 testing. National Operation Centre incident manager Dr Esorom Doani said that the only place used for testing now was the Rita Flynn medical facility.

He said, "It's free of charge. And we encourage citizens to get tested. We hope to test about 10, 000 people in the next two weeks."
SOURCE: THE NATIONAL
https://www.thenational.com.pg/hospitals-clinics-to-start-covid-19-testing-in-nations-capital/
Port Moresby in 14 days lockdown
According to news reported by EMTV on 27 July, the COVID-19 situation in Papua New Guinea has been elevated to stage three and a 14 days lockdown in Port Moresby is in place immediately.
Prime Minister James Marape made the announcement on 27 July in his address to the nation.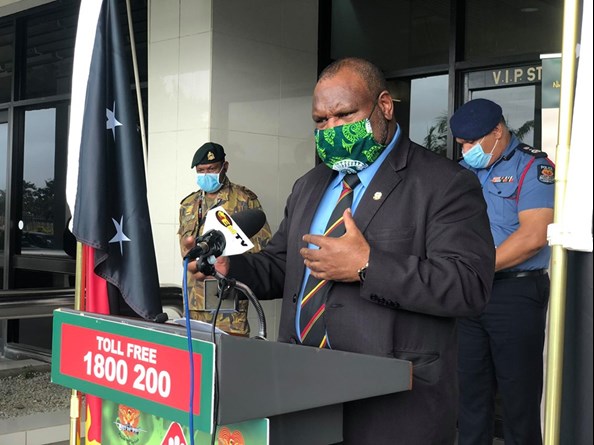 "As you will be aware, Papua New Guinea has reported 62 cases of COVID to date. 51 of these remain active and in medical care. We have conducted close to 10,000 tests, including 535 in the last 24 hours which have revealed 23 confirmed cases in the nation's capital city.
"We are also continuing to monitor those that present to our hospitals and medical centres with symptoms. The reality is, that based on reputable modelling, the number of cases in Papua New Guinea is much higher than that which has been recorded. And based on current numbers, we can expect to see a double in the number of cases every 2 to 3 days. As a result, we have elevated our nation to stage 3 of the COVID 19, which means we must lift our mitigation and management performance, to stop the spread of the virus, across the country," said PM Marape.
That is why, effective immediately, the PNG government will implement the following additional measures:
* The National Capital District and Port Moresby will be shut down for 14 days, with a Curfew declared under the Pandemic Act, with only essential businesses to operate.
* A curfew will be in place from 10pm to 5am.
* The wearing of face masks will be mandatory in all public places.
* No gathering in public places – limited to maximum of 15 people.
* There will be an immediate ban on all domestic flights from Port Moresby, for an initial period of 14 days.
* Where essential business travel is required, this may only occur after a person has provided evidence of quarantine for 14 days prior to travel, with the cost to be met by businesses.
* International flights will only be allowed to operate between Brisbane and Cairns and can only be operated by PNG aircraft.
* Nightclubs will close indefinitely.
* There will be a maximum limit of 15 people gathering in public places.
* Sporting activities will be restricted.
* All businesses will be required to implement COVID 19 protocols to ensure adherence to limitations in numbers and social distancing.
* Testing in the NCD will be significantly scaled up and targetted.
* Health authorities will be working closely with Provincial Health Authorities to coordinate testing and other support.
* There will be a downsizing of the public service with only staff identified by the Department of Personnel Management as essential required to work. Non-essential staff may be asked to assist the NOC when necessary during this period.
* Increased awareness at the provincial, district and village level on social distancing and other measures to prevent contagion will take place
* Schools will be close down for 14 days.
* No PMV buses to operate except for taxis service, with masks.
* Church services allowed with restrictive spaces, and mask worn at all times. Allow for double services if possible.
"I want to assure the people of Papua New Guinea that the Government is acutely aware of the economic impact that the ongoing crisis is having, and that we will continue to identify measures to cushion the economy and provide practical support to business.
"I call on all Papua New Guineans to cooperate with all of the measures I have outlined today. All of us must play a role in defeating this terrible virus.
"We must take personal responsibility of our health, your family, your neighbors and your country. Such times, it is not time to play petty politics or someone to blame but for all of us to work together to stop the spread of this invisible enemy.
"The NCC and the Emergency Controller will continue to keep the public informed over the coming days.
"I urge each and every one of you to remain calm and not to panic. By washing your hands, social distancing, and staying home unless it is essential, all of us can play our part in stopping the virus from spreading," PM Marape said.
SOURCE: EMTV
https://emtv.com.pg/14-day-lockdown-in-port-moresby/
Business Advantage
https://www.businessadvantagepng.com/port-moresby-in-lockdown-papua-new-guinean-capital-closes-for-14-days-to-halt-spread-of-covid-19/
Relevant News:
COVID-19 hotspots in Port Moresby identified
https://www.pngfacts.com/news/covid-19-hot-spots-in-port-moresby-identified
Fiji records its first COVID-19 related death
According to news reported by FBC News on 31 July, a 66-year-old man is the first COVID-19 related death in Fiji. (As of  the time of publication, the latest COVID-19 data from WHO of the total case of Fiji is 27, with 0 death, has not been updated yet).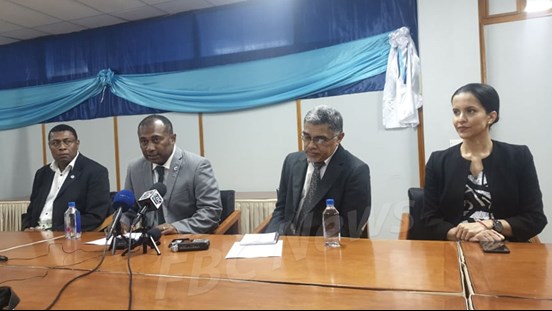 The man died at the Lautoka Hospital yesterday, where he was in isolation.
He was Fiji's first border quarantine case of COVID-19.
Source: FBC News:
https://www.fbcnews.com.fj/news/fiji-records-its-first-covid-19-related-death/?utm_source=onesignal&utm_medium=web&utm_campaign=push_notification
Solomon Islands Parliament passes State of Public Emergency extension
According to news reported by Solomon Star on 30 July, Solomon Islands Parliament has passed the motion to extend the State of Public Emergency (SoPE) to another four months following overwhelming support of 42 votes.
Parliament debated on the motion since Tuesday.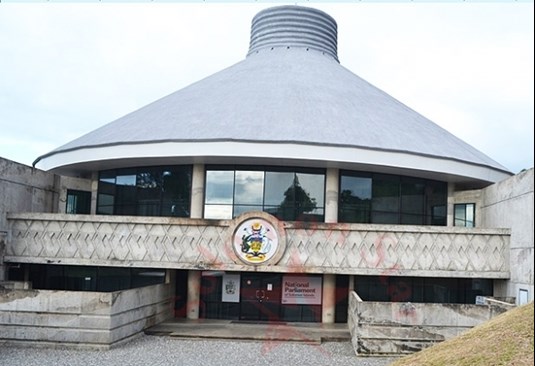 Passing the motion last night means, parliament has given its blessing to approve the proclamation by His Excellency the Governor-General declaring a state of public emergency to continue for the next four months in pursuant to section 16, subsection 3 of the constitution.
It further means this state of public emergency shall continue in force until the expiration of four months unless earlier revoked by a resolution of Parliament pursuant to section 16, subsection 6 of the Constitution.
Its understood the extension is to allow the government to quarantine returning nationals and non-nationals when arriving on air and sea at our borders.
Prime Minister Manasseh Sogavare said if the motion was defeated, then there will be no quarantine and testing for coronavirus on people arriving from overseas.
Sogavare also defended the government stands on the importance to extend the SOPE, the gaps, and shortfalls of the last SOPE, the notion that government sideline Parliament to play its oversight role and the need of hosting the Pacific Games 2023.
Mr. Sogavare in his speech also thanked all the frontline officers for their sacrifice and dedication to ensure the country remains COVID-19 free to this day.
Source: Solomon Star
https://www.solomonstarnews.com/index.php/news/national/item/23878-on-emergency-mode
NZ repatriation list of passengers finalised in Tonga
According to news released by Matangi on 29 July, five health teams are continuing to monitor the 57 passengers that were repatriated from Fiji to Tonga over two weeks ago, while they are self-quarantining at their homes.
Minister for Health,'Amelia Tu'ipulotu said everything was going fine, and the passengers would end their home quarantine on Sunday, 02 August.
Meanwhile, the Tanoa Hotel is closed for three-days, while work is underway to clean and sanitize the area in preparation for the next lot of quarantined passengers.
The second repatriation flight for stranded nationals in New Zealand is scheduled to depart from Auckland to Tonga on Tuesday next week 04 August.
The flight is expected to bring about 150 nationals. The list of confirmed passengers includes medical staff, diplomats, members of the armed forces, police officers, civil servants, students, seasonal workers and others.
A total of 2724 Tongans had registered online wanting to return to Tonga.
CEO for Health Dr Siale 'Akau'ola said that passengers are required to be tested for COVID-19 three days prior to departure. "The COVID-19 test must be negative and all passengers are also required to wear masks and gloves on board."
He also said they are a priority and are needed in Tonga to support the repatriation work.
A third quarantine facility being looked at is 'Atele Indoor Stadium. Members of the shelter cluster were looking at what is needed for the stadium to be used as a quarantine facility.
SOURCE: Matangi
https://matangitonga.to/2020/07/29/nz-repatriation-list-passengers-finalized-today
Relevant News:
Tongans in quarantine released to go home
http://www.pina.com.fj/index.php?p=pacnews&m=read&o=19407108605f1f5e978aba8b150b7f
Preparation vital to keeping Covid-19 free as Tonga prepares for first NZ repatriation flight
http://www.pina.com.fj/index.php?p=pacnews&m=read&o=9209423345f1a669a9401e4c1a22a3
Samoa State of Emergency extended to August
According to press release of Samoa Government on 27 July, Samoa's Head of State, Tuimalealiifano Vaaletoa Sualauvi II after consultation with Cabinet signed into law for the COVID 19 State of Emergency Orders to remain in force via its extension from 03 August 2020 until 30 August 2020.
In addition a new amendment is also included which states as follow;
Public gatherings:
(1) Matai title bestowment is permitted on the following conditions:
(a) social distancing is to be observed;
(b) attendance is restricted to 50 couples;
(c) visitors (malo usu) are prohibited;
(d) only residents in Samoa are permitted to attend and the attendance of overseas residents is prohibited.
The rest of the State of Emergency Orders is still in force.The new Order commences on 28 July 2020.
SOURCE: SAMOA GOVT
https://www.samoagovt.ws/2020/07/amended-state-of-emergency-orders-for-coronavirus-covid-19-27th-july-2020/