COVID-19 UPDATES 4 December
COVID-19 News Updates 4.12.2020
| | | |
| --- | --- | --- |
| Country | CasesConfirmed | Deaths |
| French Polynesia | 14897 (4842 recovered) | 78 |
| Papua New Guinea | 671 (591 recovered) | 7 |
| New Caledonia | 34 (32 recovered) | 0 |
| Fiji | 44 (33 recovered) | 2 |
| Solomon Islands | 17 (6 recovered) | 0 |
| Vanuatu | 1 (0 recovered) | 0 |
| Marshall Islands | 4 (4 recovered) | 0 |
| Tonga | 0 | 0 |
| Samoa | 0 | 0 |
| Niue | 0 | 0 |
| Kiribati | 0 | 0 |
| FSM | 0 | 0 |
| Palau | 0 | 0 |
| Tuvalu | 0 | 0 |
| Cook Islands | 0 | 0 |
| Nauru | 0 | 0 |
Note: The above data is sourced from the official website of the Western Pacific Region of the World Health Organization. It may update untimely or inconsistency with the relevant data in the article sourced from local news. 
https://who.maps.arcgis.com/apps/opsdashboard/index.html#/345dfdc82b5c4f6a815f1d54a05d18ec
and
https://app.powerbi.com/view?r=eyJrIjoiMTQwZmJmZjctMjkwMC00MThkLWI5NDgtNmQ3OGUwNDc4ZWE3IiwidCI6IjBmOWUzNWRiLTU0NGYtNGY2MC1iZGNjLTVlYTQxNmU2ZGM3MCIsImMiOjh9
Vanuatu COVID-free again
According to news released by Vanuatu Daily Post on 2 December, Vanuatu is now COVID-free again.
The welcoming news was announced by Prime Minister Bob Loughman 1 December as he revealed the test results from the first COVID-19 patient sent to Australia for further examination, came back negative.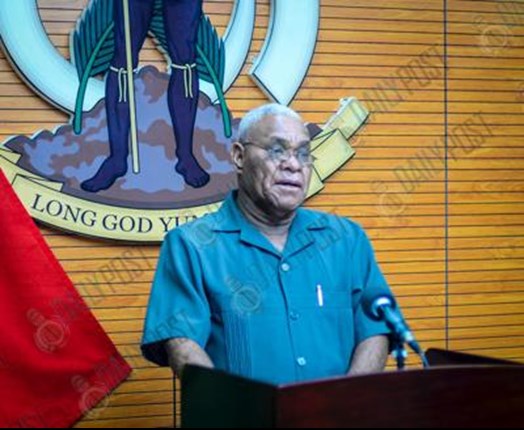 As of 2 December, Vanuatu has returned back to Scenario 1 based on the Vanuatu COVID-19 Transmission Scenarios, which means there are no confirmed COVID cases and all current efforts are centred around prevention and preparedness.
Since the Government announced the first confirmed case of COVID-19 in the country, there had been a lot of backlashes and negative feedbacks which only showed fear and panic.
He assured if it wasn't for the timely efforts and dedications carried out by the people who successfully detected and contained the virus, as well as followed strict protocols, Vanuatu would not be at this state. 
The Prime Minister has saluted the commitment of staff members from the Ministry of Health, National Disaster Management Office, Vila Central Hospital, Ministry of Foreign Affairs, Department of Customs, Vanuatu Police Force, Port Vila Municipality, Quarantine, Civil Aviation, Ports and Harbour and everyone who worked hard and sacrificed their time to protect Vanuatu from an outbreak.
Source: VANUATU DAILY POST
https://dailypost.vu/pm-vanuatu-covid-free-again/image_ef034a14-3429-11eb-a145-d3fc069b7419.html
Or
http://www.pina.com.fj/index.php?p=pacnews&m=read&o=4425713205fc6e3c3185f42c78b6d7
Fiji records two new border quarantine cases of COVID-19
According to news released by FBC NEWS on 4 December, two new border quarantine cases of COVID-19 have been recorded. (Fiji's Ministry of Health and Medical Services has announced on 1 December that four new border quarantine cases of COVID-19 who arrived at Nadi airport on flight NZ952.)
The two women, aged 75 and 57 respectively live in Auckland, New Zealand.
The Ministry of Health says it is likely they contracted the virus on the flight from Auckland, as they were both seated near a person who tested positive on day 2 of border quarantine.
They had both tested negative in Auckland, 72 hours before boarding the flight to Nadi, then tested negative again during day 2 testing in Fiji's border quarantine. Their positive test results have come on day 12 of border quarantine.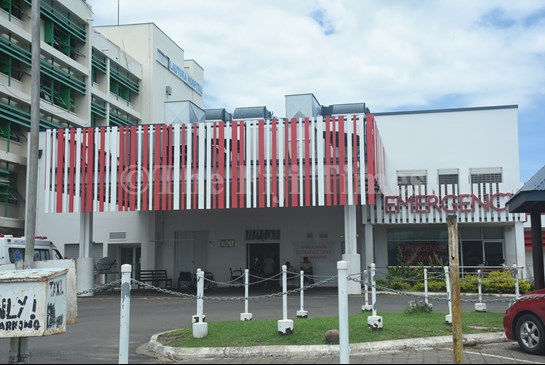 Permanent Secretary for Health Dr James Fong says these new cases have been under strict border quarantine conditions since arrival and both are currently in stable condition in isolation at the Lautoka hospital.
Source: FBC NEWS
https://www.fbcnews.com.fj/news/covid-19/two-new-border-quarantine-cases-of-covid-19/?utm_source=onesignal&utm_medium=web&utm_campaign=push_notification
Relevant News:
Fiji records four new border quarantine COVID-19 cases
https://www.fijitimes.com/covid-19-fiji-records-four-more-new-border-cases/
Manning calls on health workers to protect themselves as PNG's COVID-19 cases reach 671
According to news released by PNG Government on 4 December, there have been two new cases of COVID- 19 being reported in West New Britain, in the last 24 hours, bringing the province's total to 66, and increasing the country's cases to 671, with seven deaths.
The latest cases are both female, aged 34 and 50 years old respectively.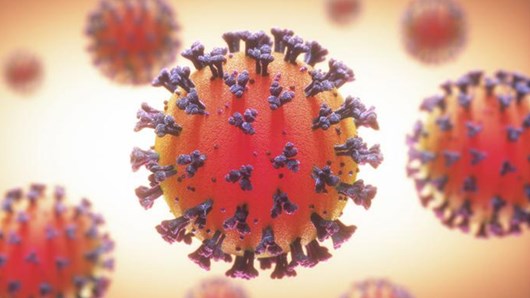 The Controller of the National Pandemic Response, David Manning, has urged all health workers including contact tracers, swab sample collectors and those working in health facilities to adhere to strict infection prevention and control guidelines and wear appropriate PPE to be protected at all times to protect themselves from coronavirus diseases (COVID-19).
The reminder from Controller Manning comes at a time when a number of health workers have been tested positive with COVID-19.
To the date, 16 provinces (including the Autonomous Region of Bougainville) have confirmed COVID-19 cases: NCD(354); Western Province(204); West New Britain(66); Eastern Highlands(13); Central(9); Morobe(6); East Sepik(3); Enga(3); East New Britain(3); Milne Bay(2); New Ireland(2); Southern Highlands(1); West Sepik(1); Western Highlands(1); Autonomous Bougainville Region(1); Hela Province(1).
Source: PNG Government
https://covid19.info.gov.pg/index.php/2020/12/04/manning-calls-on-health-workers-to-protect-themselves-as-pngs-covid-19-cases-reach-671/
Relevant News:
1 December: Manning calls for adherence to COVID-19 prevention practices as PNG's cases increase to 669.
https://covid19.info.gov.pg/index.php/2020/12/02/manning-calls-for-adherence-to-covid-19-prevention-practices-as-pngs-cases-increase-to-669/
30 November: A 20-year-old woman from East New Britain (ENB) is the latest case of COVID-19 in PNG, bringing the total confirmed cases in the country to 656.
https://covid19.info.gov.pg/index.php/2020/12/01/enb-reports-new-covid-19-case-pngs-total-now-at-656/
29 November: West New Britain (WNB) has recorded nine COVID-19 cases over the weekend, as PNG's total reaches 655.
https://covid19.info.gov.pg/index.php/2020/11/29/nine-new-covid-19-cases-reported-in-wnb-as-pngs-total-reaches-655/
27 November: West Sepik has recorded its second case of COVID-19, bringing PNG's total cases to 646.
https://covid19.info.gov.pg/index.php/2020/11/29/west-sepik-records-second-covid-19-case-as-pngs-total-climbs-to-646/