COVID-19 News Updates 27.05.2020
| | | |
| --- | --- | --- |
| Country | CasesConfirmed | Deaths |
| French Polynesia | 60 | 0 |
| Fiji | 18 (15 recovered) | 0 |
| New Caledonia | 18 | 0 |
| Papua New Guinea | 8 | 0 |
| Samoa | 0 | 0 |
| Vanuatu | 0 | 0 |
| Cook Islands | 0 | 0 |
| Tonga | 0 | 0 |
| Solomon Islands | 0 | 0 |
| Niue | 0 | 0 |
| Kiribati | 0 | 0 |
| FSM | 0 | 0 |
| Palau | 0 | 0 |
| Tuvalu | 0 | 0 |
| Marshall Islands | 0 | 0 |
| Nauru | 0 | 0 |
 Solomon Islands nationals stranded in Fiji and Vanuatu arrive home
According to an article released by PACNEWS on 28 May, about 80-100 Solomon Islands nationals stranded in Vanuatu and Fiji due to COVID-19 flight restrictions arrived in Honiara.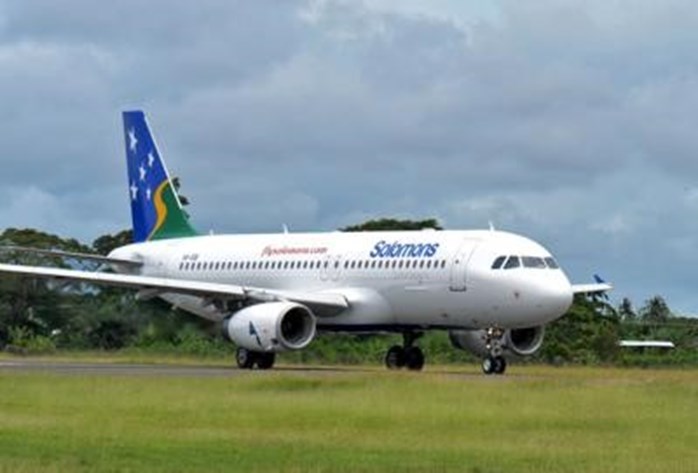 Among them were students who attended their university graduation ceremony, families, soccer players and other individuals on business and holiday trips before the borders of both countries were closed.
It was a second Solomon Airlines flight after it returned with other nationals and expatriates from Brisbane, Australia on Tuesday.

Upon arrival, passengers were screened before they were transported on waiting vehicles to Guadalcanal Beach Resort (GBR), which is one of the quarantine facilities in town.
SOURCE: ISLAND SUN/FIJI SUN/PACNEWS
http://www.pina.com.fj/index.php?p=pacnews&m=read&o=9310080685ecf45bea9573b51276c4
Fiji Airways continues freighter services and secures Government Support
Cargo Airports & Airline Services posted an article on 26 May which shows that Fiji Airways, Fiji's national airline announced that it has secured vital support from the Fijian Government, in the form of sovereign guarantees to support urgent financing actions required to tide the company through the COVID-19 crisis, and the expected slow ramp up of travel demand thereafter.
Fiji Airways will continue operating dedicated freighter services to support the vital supply chain for Fiji's export sector, and more generally to support the Fijian economy as a whole. These freight services have greatly benefitted primary producers, farmers, fisherfolk, workers, exporters and consumers.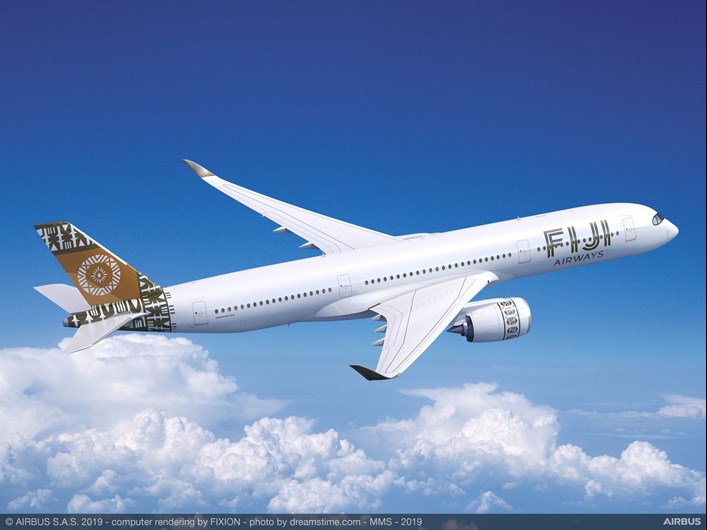 Between 1 April to 14 May, the airline carried over 1000 tonnes of freight between Fiji and key trading partners like Australia, New Zealand, the United States and Hong Kong (China). Just over 622 tonnes of freight carried were exports, comprising of fresh produce (75%), garments (14%), Kava (6%) and seafood (3%). Inbound freight consisted of consignments important to Fijian businesses, as well as essential supplies like vaccines, test kits, medical supplies and humanitarian aid.
Source: Cargo Airports & Airline Services
https://www.caasint.com/fiji-airways-continues-freighter-services-and-secures-government-support/
Fiji Airways terminates contracts of 758 employees and cut down 20% implements pay
According to an article posted by Fiji Village on 25 May, Fiji Airways has announced the termination of contracts of 758 of their staff, termination of contracts of 79 expatriate pilots and 8 expatriate executives, and has also gone into negotiations regarding the loans of the airline company and raising debt finance.
The airline had six local executives, who will all retain their jobs and now constitute the majority of the leadership team. The responsibilities of the remaining executives and management have been expanded to absorb the work of those terminated.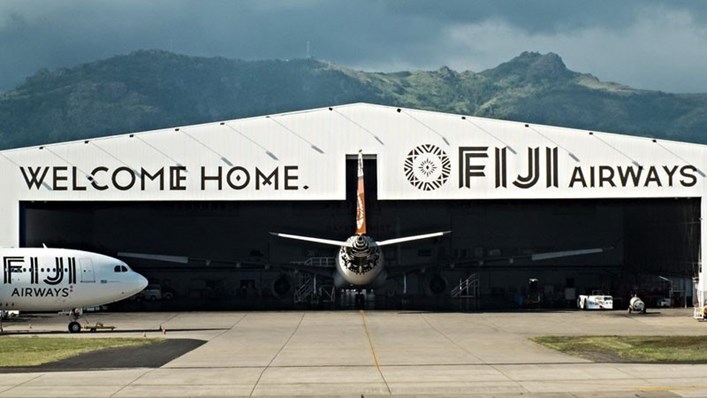 Fiji Airways Managing Director and CEO, Andre Viljoen said these employee terminations are based on work available today and for the foreseeable future. He said these decisions have been carefully considered, and they have retained staff in operational areas who have critical skills, training and experience, including those who are required to carry out ongoing aircraft maintenance programmes, as well as all regulatory and safety-related post-holder positons as per Civil Aviation Authority requirements. And a 20% permanent salary reduction has been implemented for all retained employees effective 1st June 2020. He said in the short term, retained staff will work between 2 to 5 days per week, and will only be paid for actual days or hours worked. He also said that employees will be permitted to utilise annual leave days on days not worked, in order to top up their weekly pay. These workforce reduction measures will result in a 50% reduction in the company's payroll cost base.
Viljoen said the measures they have announced are painful and difficult, but it's ultimately necessary for the airline's survival, given its critical and strategic importance to the Fijian economy. Many large and respected airlines around the world are collapsing as a consequence of this unprecedented crisis. Fiji Airways will do everything within their power to ensure that Fiji Airways does not suffer the same fate.
He also said many of their dear colleagues affected by these reductions have contributed enormously to the airline over many years, and they owe them a huge debt of gratitude.
Fiji Airways has also recently extended the suspension of international flights through to the end of June, and is in the process of reducing scheduled flights for July and August.
Source: Fiji Village
https://www.fijivillage.com/news/Fiji-Airways-terminates-contracts-of-758-employees-lets-go-of-all-expat-pilots-and-some-expat-managers-and-implements-20-pay-cut-National-carrier-to-raise-debt-finance-to-ensure-survival-r5fx48/
$76million phase two of Cook Islands Covid-19 economic response plan
According to the article posted by PACNEWS on 26 May, Cook Islands government has pledged $76 million (US$46.3 million) for phase two of its COVID-19 Economic Response Plan, announced the Deputy Prime Minister Mark Brown. Continued financial lifelines for people and businesses and economic recovery and diversification are main points outlined as part of phase two of the Cook Islands government's economic response plan. 
The phase two of the stimulus is split across three themes: 
Lifeline Support

Recovery 

Transforming the economy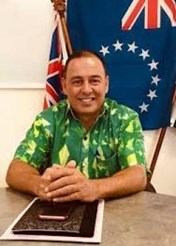 Brown said from 1 July, the immediate priority is to protect the livelihoods of people and businesses.
Lifeline support includes an extension of the wage subsidy for eligible businesses until September at an increased rate of $320 (US$195) per week for full-time staff.
A 'hibernation' period of interest repayments for one year for individual and business debt holders will remove the interest burden with the deferred interest to be repaid under more favourable economic circumstances. Businesses will also have access to low interest short-term loans, he announced. 
There will be an increase of the tax-free threshold for individuals from $11,000 (US$6,712) per year to $12,800 (US$7,810) on 1 July and to $14,600 (US$8,908) from 1 January 2021.
The unemployment benefit measure will be extended with re-training initiatives and an Emergency Hardship Fund started to help families get back on their feet.
Reductions in superannuation contributions for both employees and employers will continue for another three months with a further drop to one percent.
Coordination with Te Aponga Uira is taking place with the hope of more electricity discounts to eligible households and businesses.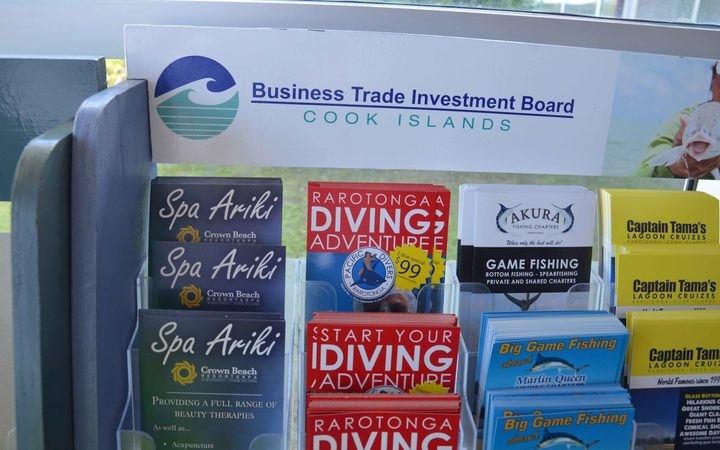 The recovery theme covers kick-starting economic growth over the medium term.
Fees Free is an initiative to encourage the workforce to upskill, including a waiver of fees during Semester Two at the Cook Islands Tertiary Training Institute and a select number of certificates offered by the University of the South Pacific between June and December 2020, Brown said.
For businesses, tax measures such as accelerated depreciation are expected to promote investment in new productive equipment, buildings and other capital works with low interest longer-term loans and government-guaranteed loans to reduce finance costs for investment.
Phase two is also an opportunity to start diversification by providing support for the private sector.
Brown revealed government's SMART Economy initiative which recognises the soon-to-be online Manatua Cable and reform of the telecommunications sector as catalysts for a commercial ICT transformation.
This initiative will provide a mix of grants, lower interest loans and tax credits to support commercial business ventures providing innovative ICT applications and services to business and consumers, Brown announced.
Smart AgriTech which is another government initiative aims to foster innovation and productivity in the commercial agricultural sector by providing grant funding and equipment to encourage investment and improve commercial viability and economic sustainability.
Government will be appropriating funds for phase two initiatives in the 2020/21 Budget that will be put before Parliament next month...
SOURCE: COOK ISLANDS NEWS/PACNEWS
http://www.pina.com.fj/index.php?p=pacnews&m=read&o=10374411455ecc6beaa20c774d3e01
July is goal to reopen border for Cook Islands
According to news released by PACNEWS on 26 May, Deputy Prime Minister Mark Brown said the government supported Private Sector Taskforce calls to work towards a concrete date in July. It's been two months since any tourists have visited the Cook Islands, but with an improving regional situation around the Covid-19 pandemic, government is confident an easing of travel restrictions.
"We are actively working with Te Marae Ora, Chamber and tourism to determine what it will take," he said, "while at same time protecting our people from the risk of the virus entering our country." A number of officials have been directed to work towards the country's borders re-opening, holding discussions with counterparts from New Zealand, the World Health Organisation and the Pacific Community to develop plans for the easing of border restrictions.
Brown said, "While the Government works through the details on how to reopen, we recognise there will likely be a gap between the end of phase one economic support in June and the border opening." he said.
SOURCE: COOK ISLANDS NEWS/PACNEWS
http://www.pina.com.fj/index.php?p=pacnews&m=read&o=12019462915ecd9c8aaa35fd4a433f